Contact info
.(JavaScript must be enabled to view this email address)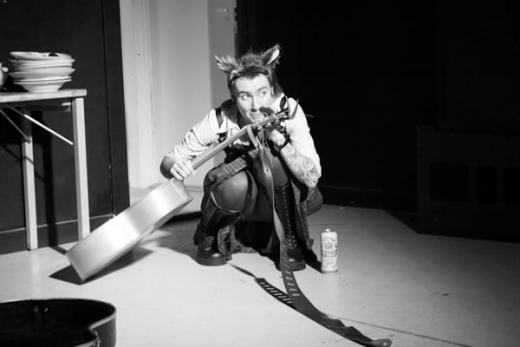 Playing at a friend's wedding
Once upon a time...
What do you get if you cross a tomboy, a girly stud and a wild canine?
Koyote Millar is a queer creature who writes serious and silly songs, stories and poems about life, love, death and the occasional, accidental encounters with dogshit that happen to the best of us. About shaking the blood, sweat and tears off our fur, having a rest and then getting back up for another round. About the joy of friendship, the precious moments of peace and the importance of staying open to the possibility of grace.
They grew up exploring with their dog in the forest and among the reeds of the river, listening intently, sniffing for clues, humming shanties, psalms and the blues. They currently reside in the city, but are always on the lookout for nice trees and good spots to howl at the moon.
As a member of the Canis clan Koyote comes from a long line of singers, but they are one of a select few in their family to have learnt to stand on their hind legs and play the guitar – no easy feat when you are born with paws and claws. They credits their long and still active yoga practice. They have released a few records and aim to make more, and to publish some of their stories and poetry.
They are also a
Gestalt therapist in private practice
. Oh, and they work part time for the University of Oslo as a coach and senior advisor. If you have a magic device that can make more hours in the day, they are keen to hear about it.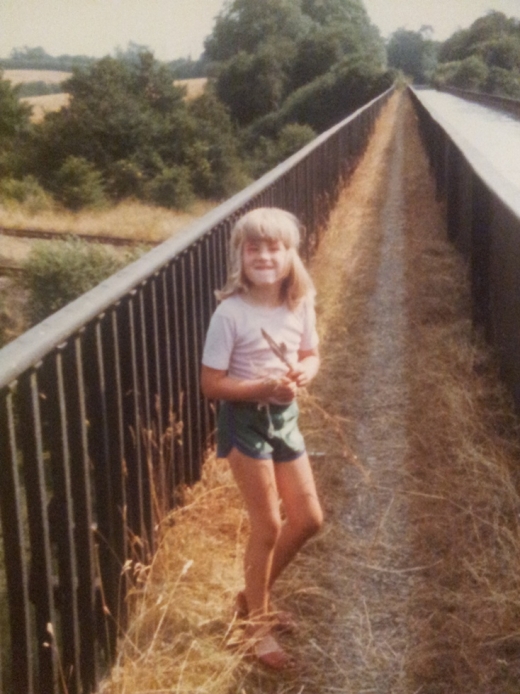 Koyote as a young pup, exploring waterways in England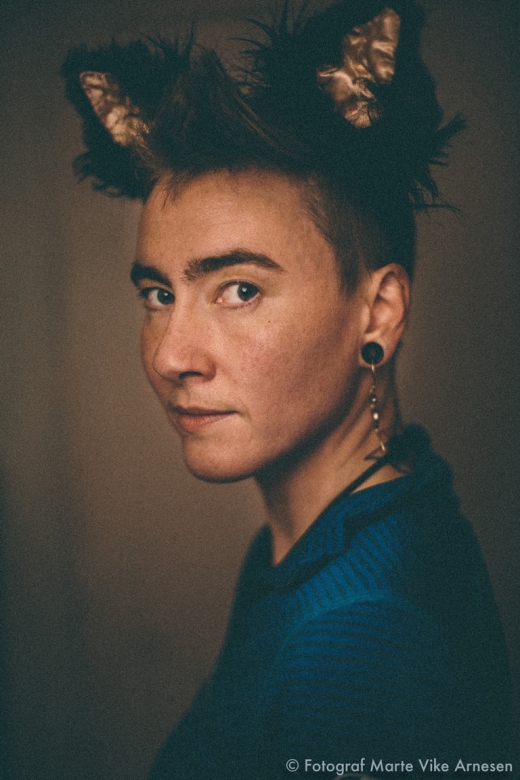 Portrait by the brilliant Marte Vike Arnesen
December 2023
M
T
W
T
F
S
S
27
28
29
30
01
02
03
04
05
06
07
08
09
10
11
12
13
14
15
16
17
18
19
20
21
22
23
24
25
26
27
28
29
30
31
---